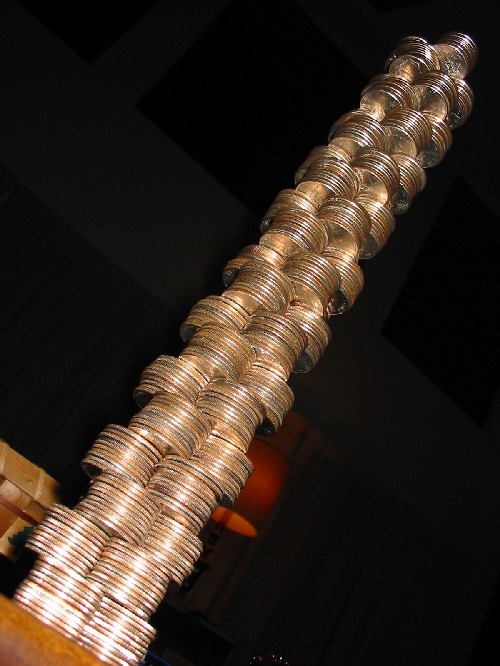 Mitch Fincher describes coin stacking as "a fun hobby for kids, college students and adults."
He included tutorials on how to get started, allowing you to get up to speed on building cantilevered structures with Pennies.
Most amazing are the pictures others have submitted of their coin based creations. I'm amazed that some of these creations stand at all – they seem to defy gravity.